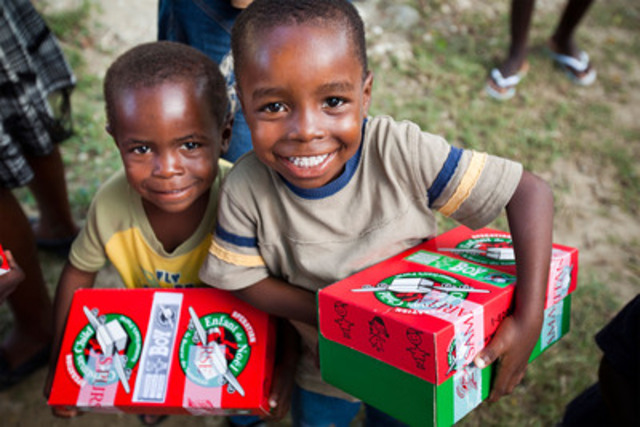 Go boxes are pre-printed boxes, that come in flat, are super simple to assemble, and mean no finding or wrapping shoeboxes! They are SO convenient!! And cute!
Through a generous donation, Klamath Area OCC has received a shipment of GO BOXES. If you would like some for yourself or your church or organization to pack for OCC, please contact me at lambofhisflock @ gmail . com and I will be glad to give you some as long as supplies last.
If you are NOT in the Klamath area you can order Go boxes as well. They are available for ordering in lots of 100 at the website at
http://www.samaritanspurse.org/index.php/OCC/GO_Box_LandingPage/
If you order your own, there is a cost for production and shipping.
I am SO excited to see how God fills each one of these boxes! With YOUR help. One shoebox at a time we are changing lives and communities.. showing these precious children a tangible expression of Christ's love.. and yours!
(Note: the above picture is from Operation Christmas Child, Canada)